News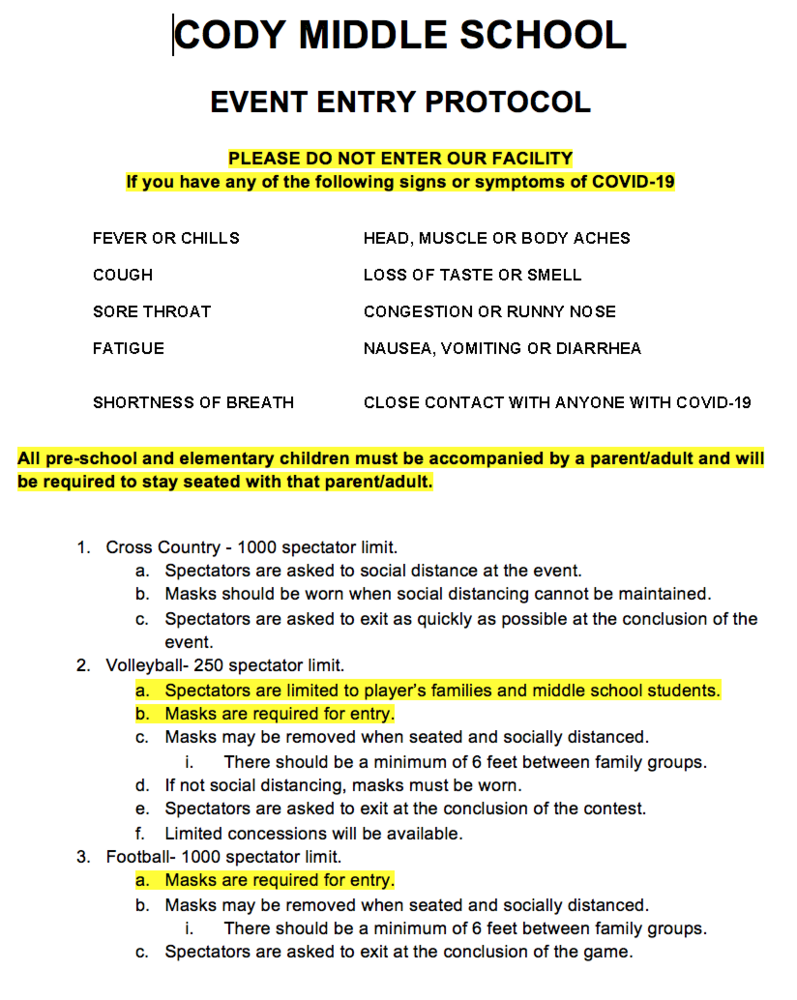 CMS Activity Event Protocol
8th Grade Student Supply List - 2020/21
7th Grade Student Supply List- 2020/21
SEE ALL NEWS
LIVE FEED

Laurie Harrison-Administrative Assistant
7 days ago
Student photo retake day will be October 22nd, in the morning from 8-9:30 am. This is for any student that was absent on our original photo day or for those students wanting retakes.
view image
Susie Umphlett
7 days ago
To our CMS families and staff ---
PCSD#6 will still be honoring our Veterans this coming Veteran's Day. It will not be a large gathering, rather it will be virtual. For the rest of the month of October, the CMS Student Council will be doing a fundraiser called Quilts for Veterans to raise money for the Bighorn Basin Honor Quilts project.
Please read more about this wonderful project on the email that was sent our earlier this morning ... The Student Council is asking that students "build a flag" in their advisory classes by purchasing a red, white, or blue heart for 50 cents each. This fundraiser will begin this Wednesday, 10/21, and the advisory class with the most money by Friday, 10/30 will be given a pizza party!
If you know of a veteran who would benefit from the gift of an Honor Quilt, please contact Debbie Vold with Families on the Frontline at 272-4294.
We appreciate all your help and support and look forward to this competitive fundraiser! CMS Stuco

Kelly Merager - CMS Principal
18 days ago
CMS Parents/Guardians-Please ensure that your child has a water bottle provided from home. We only have bottle fill stations operating at this time due to COVID-19 issues & we no longer have bottles or cups to provide to students. Your help and support would be most appreciated!

Laurie Harrison-Administrative Assistant
20 days ago
No school for students on Monday, October 12th.
view image

Kelly Merager - CMS Principal
20 days ago
Please see this opportunity for you to join our Astronomy Club for an upcoming meeting.
view image
SEE ALL POSTS