Dear Parents/Guardians of Cody Middle School Students, Cody Middle School just sent out, via email, a link for Elective Class Registration. This email should have gone out to all incoming 6th grade, 7th grade, and 8th grade parents/guardians. Please complete the form with your student no later than Monday, May 16th. If you did not receive the form please contact Cody Middle School.

Happy Food Service Worker's Appreciation Day! We are so grateful for all of our hardworking Food Service Workers. They have done so much over the last couple years, and we cannot thank them enough for their time and talents.

Dear Cody Middle School Parents/Guardians, We are beginning the process of scheduling class assignments for the 2022 - 2023 academic school year at Cody Middle School. Your input is valuable to us throughout this process. If you have any pertinent information about your student that you want CMS Administration to be aware of during this process, please complete the survey linked below.
https://forms.gle/ATqYRfnWHcVXR1zT6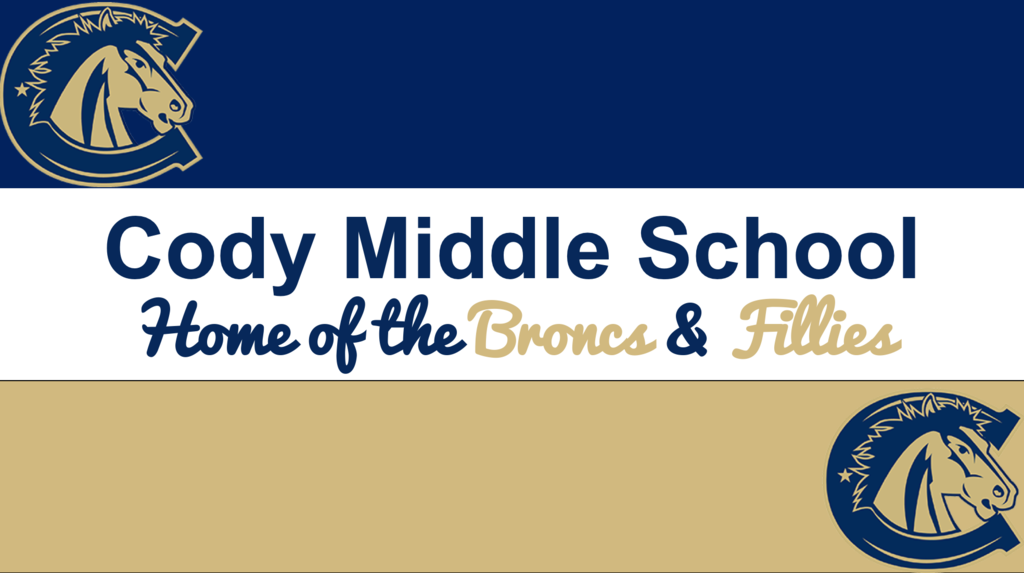 Happy Administrative Professionals Week! Mrs. Umphlett is wonderful, and we are so thankful to have her as part of our CMS Family! We appreciate ALL the work that she does for our families, students, and staff!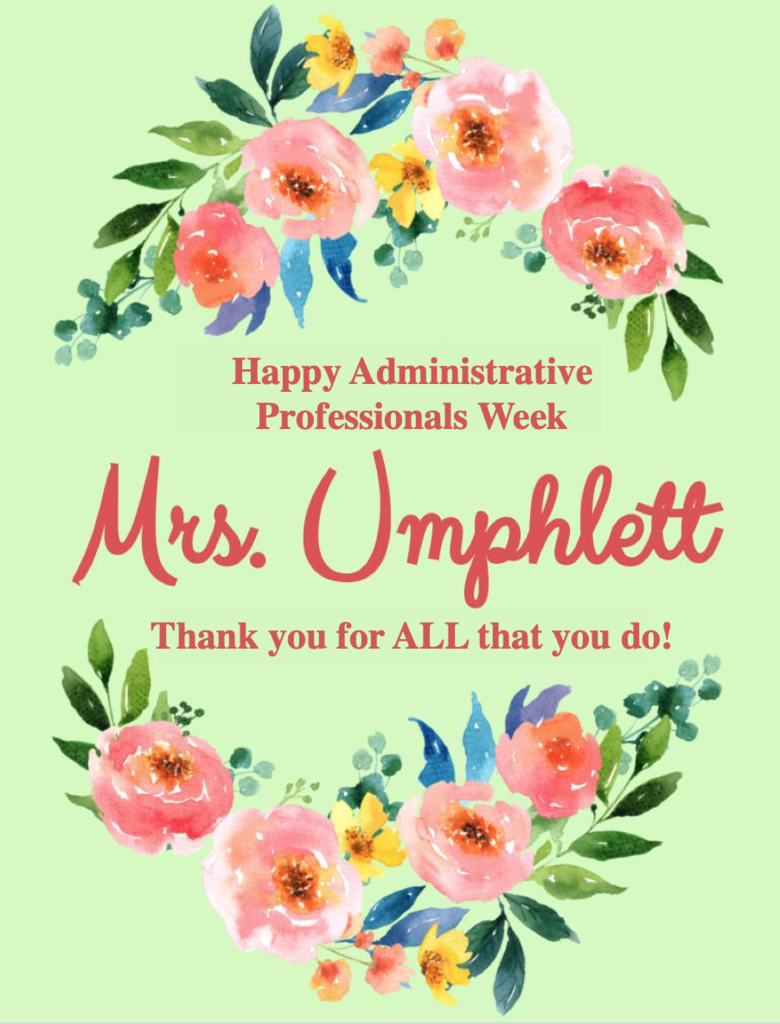 Happy Administrative Professionals Week! Mrs. Farmer is incredible, and we are so thankful to have her as part of our CMS Family! We appreciate ALL the work that she does for our families, students, and staff!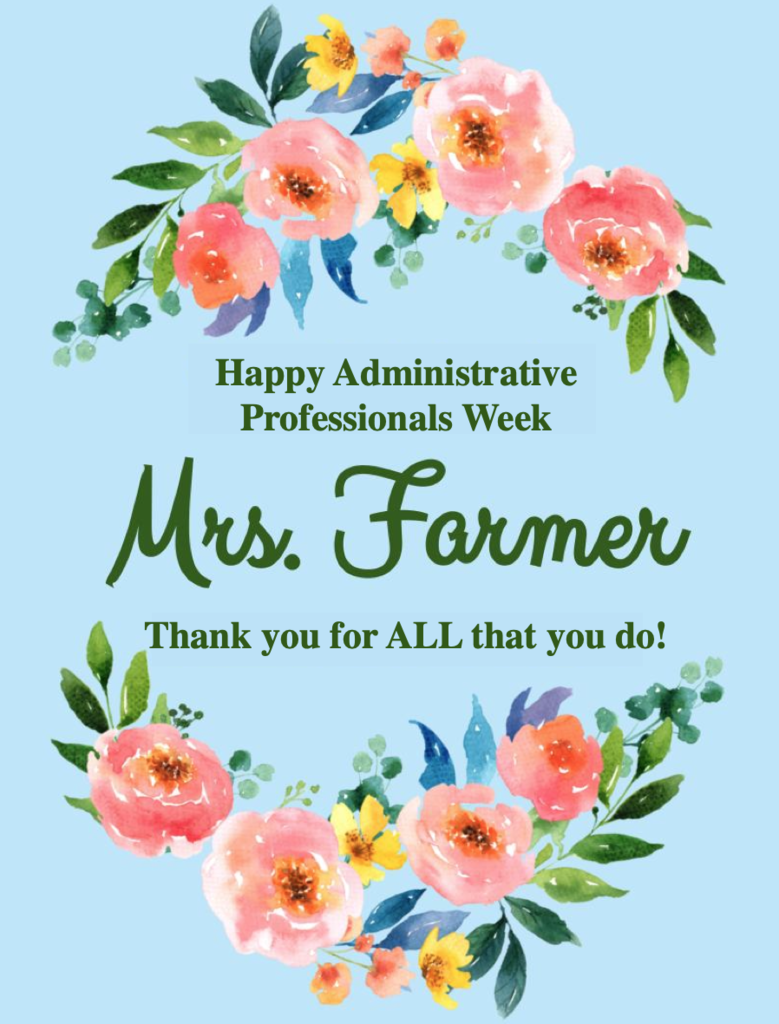 Happy Administrative Professionals Week! Mrs. Harrison is amazing, and we are so thankful to have her as part of our CMS Family! We appreciate ALL the work that she does for our families, students, and staff!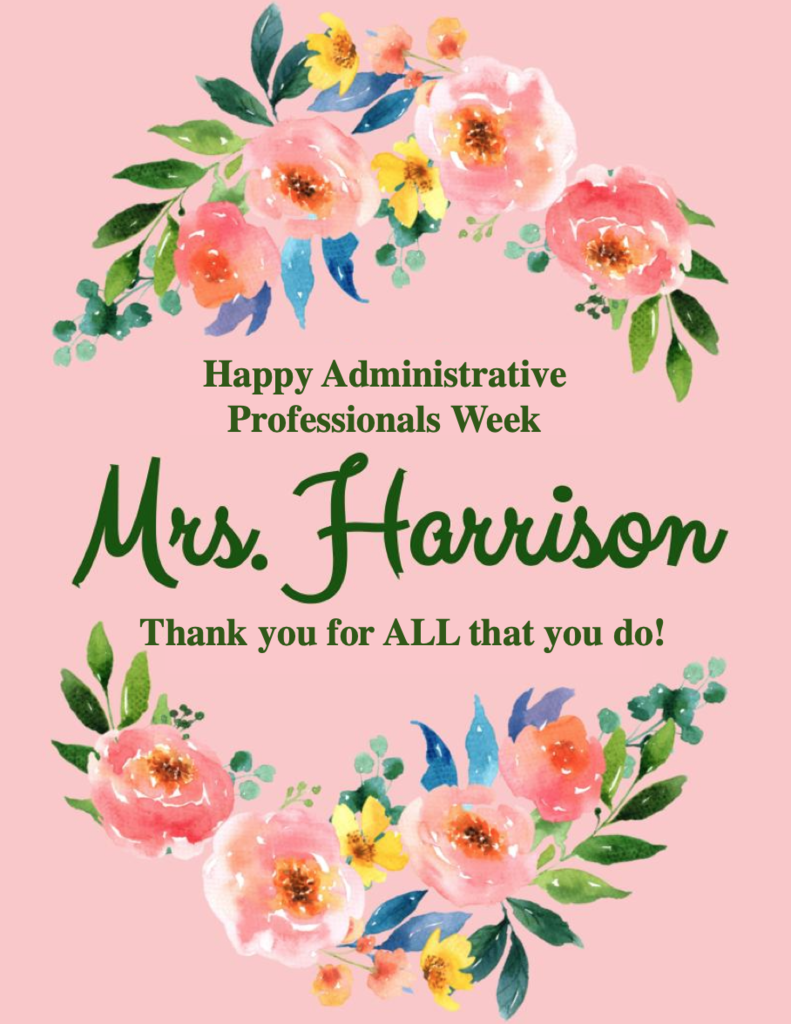 CMS 8th Grade Parents, We are opening up two Summer Slam activities that were previously listed for CHS students . Current 8th graders can now sign up for Girl on Fire and Documentary Filmmaking! These are both amazing opportunities for our students. Girl on Fire 8th grade girls, get ready to put some fire in your step as you learn the basics of women's self-defense and how to recognize and address problematic relationships. You'll learn how to form a strong stance, maintain a strong stance when pushed or pulled, and how to stand up into a strong stance. We'll cover wrist-grab releases, common self-defense strikes, front choke defenses, rear choke defenses, and introductory jiu-jitsu groundwork with a focus on escaping a full mount with your arms pinned and when choked. In addition to discovering your physical strengths, you'll gain awareness of risks and unhealthy relationships. We'll discuss healthy communications, boundary-setting skills, internet and personal safety, sexting, consent, verbal defenses, relationship red flags, breaking up an unhealthy relationship, intimate partner violence, assault statistics, de-escalation techniques, bystander approaches, stranger vs non-stranger predators, and trusting one's intuition. You are your best protector, and this class will empower you with the skills and knowledge to embrace that. Documentary Filmmaking-Documentary Filmmaking Workshop Learn the art of documentary filmmaking from filmmaker, Preston Randolph. In this two week course you will have the opportunity to learn all stages of the documentary filmmaking process, produce your own short documentary and compete against your fellow students at an end of course film festival. You will learn the history of documentary filmmaking, the styles and structure of documentary storytelling and how to make a difference in our ever changing world through filmmaking. You will have the ability to produce your film with professional filmmaking gear and edit your film in Adobe Premiere Pro. Applicants should be passionate about the art of filmmaking and prepared to work hard during the sessions. At the end of the second course week, we will have a film festival with awards at the Big Horn Theater!
https://www.signupgenius.com/org/park6summerslam#/

This week marks National School Volunteer Week! The staff and students at Cody Middle School want to share a huge thank you to all of our parents, guardians, and community volunteers that have contributed to our school in countless ways. From helping chaperone various events to providing needed materials for enrichments and activities, you are all appreciated and valued. Volunteers do not necessarily have the time; they have the heart. - Elizabeth Andrew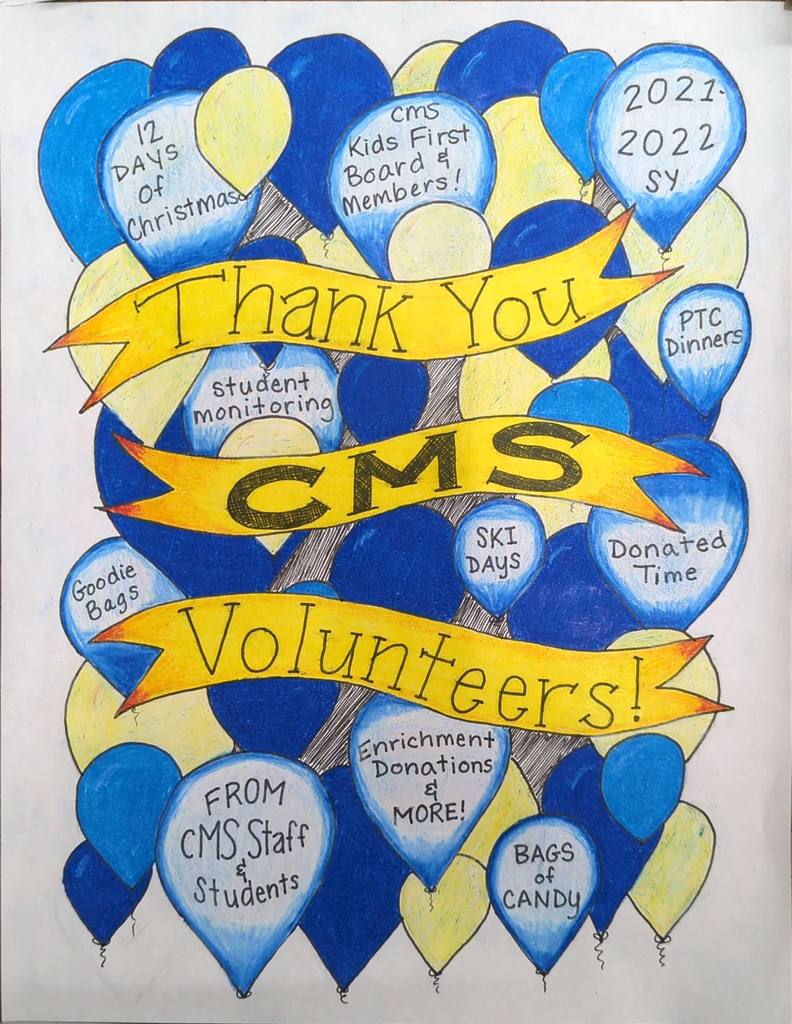 Dear CMS Community, This is just a reminder that all CMS Students will be completing the Wyoming's Test of Proficiency and Progress (WYTOPP) for English and Language Arts (ELA) tomorrow. Please remind students to charge chromebooks tonight in preparation. Students will report 1st hour to their advisory teacher for testing.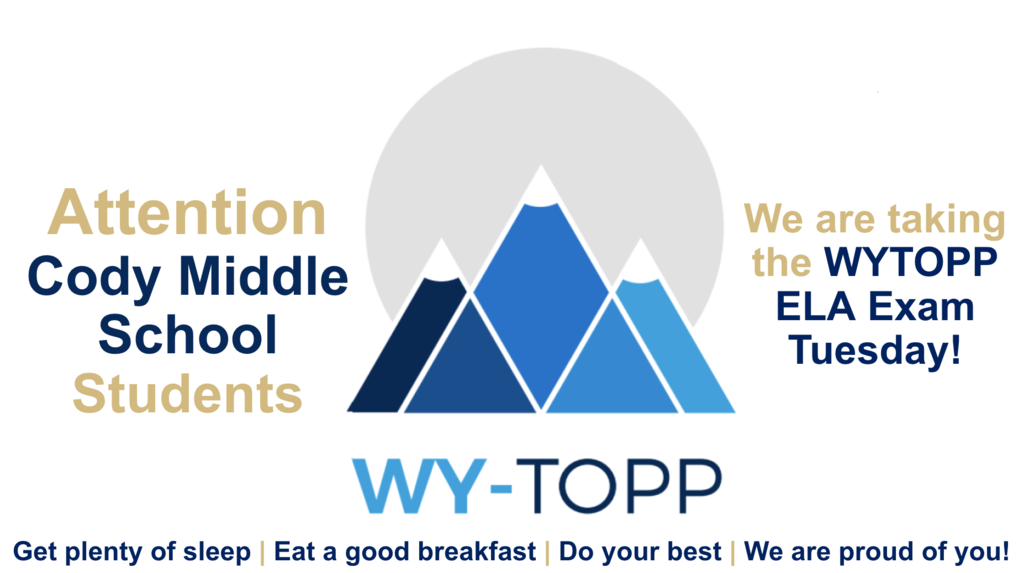 Dear CMS Community, Just a reminder that Cody CAN is hosting a dance for middle school CAN Members on Friday from 6PM-8PM at CMS. The event is free to attend. If you have any questions please contact Cody CAN at 307-527-0899.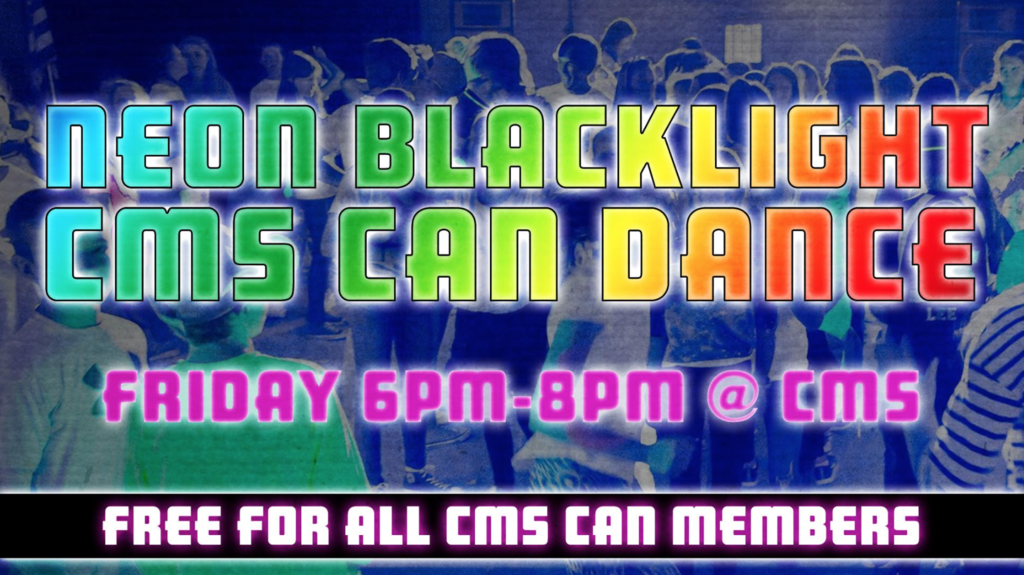 Dear CMS Community, We here at PCSD6 are thrilled to offer the first year of Summer Slam! There are 40 different programs available for our students K-12. There is no charge for our students thanks to our Afterschool/Summer Programs grant received this last year. We are also excited about our partnerships with the Buffalo Bill Center of the West, Wild West Paddle Club, Gradient Mountain Sports, Paul Stock Recreation Center, Science Kids Cody!, Bright Futures Mentoring, Jennifer Just, Officer Jason Potter, Garrett Randolph, and Preston Randolph. There are quite a few of our amazing PCSD6 staff members who are involved as well. Registration will open on April 11, 2022 at 10:00AM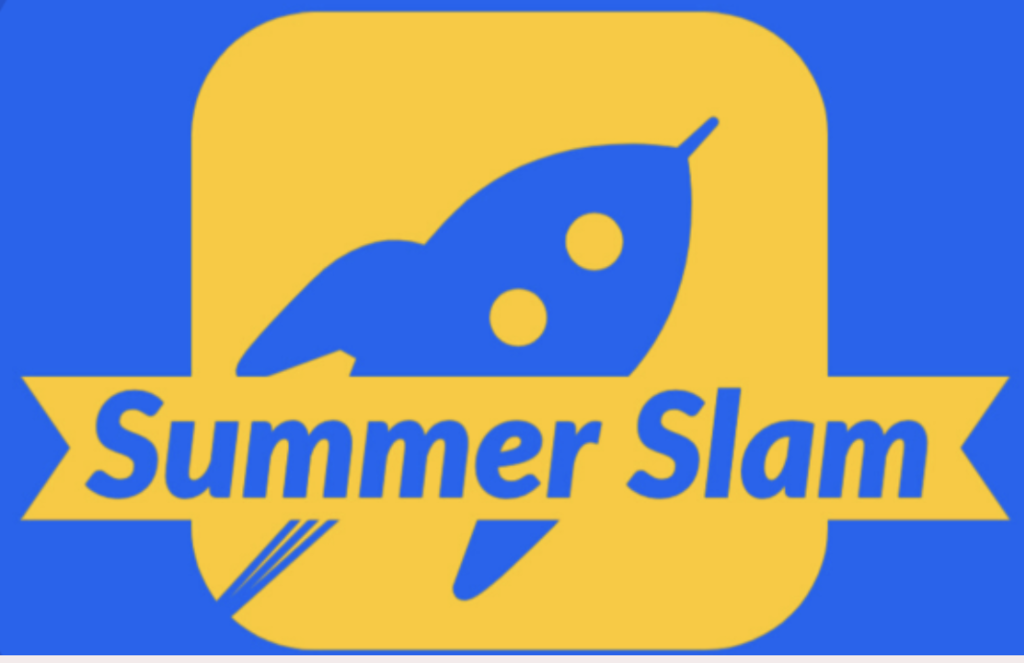 Dear CMS Families, This is a reminder that CHS will be hosting a student/parent registration informational meeting and a tour of elective class offerings tonight, Wednesday, April 6th at 5:45. We would like to encourage you and your student to attend as this will be the only opportunity for 8th graders to visit the high school this school year. If you are unable to attend as a parent, feel free to have your student attend without you. Please arrive a little early if possible as we will be moving people through in set groups. This will take place at Cody High School, starting in the CHS commons. CHS teachers will be delivering short 5 minute presentations of some of their elective courses that are offered to our incoming students.

Dear CMS Parents/Guardians, The Spring sports season is rapidly approaching, and we are excited to see our Cody Middle School Broncs and Fillies back on the course, court, field, and track. Before any student can participate in a Spring sport they need to have any dues and fines paid off at the front office. Please see Susie at the front office for any inquiries.

Attention CMS Community, Cody CAN is sponsoring a JBow Tag event for all CAN Members this Friday at CMS. It's free to participate, but all students must have a signed release form in order to play. All students were given a release form and more are available in the front office. Call or text 527-0899 if you have any questions. 6th/7th Grade Event is from 2:30PM-5PM 8th Grade Event is from 5:15PM-7:15PM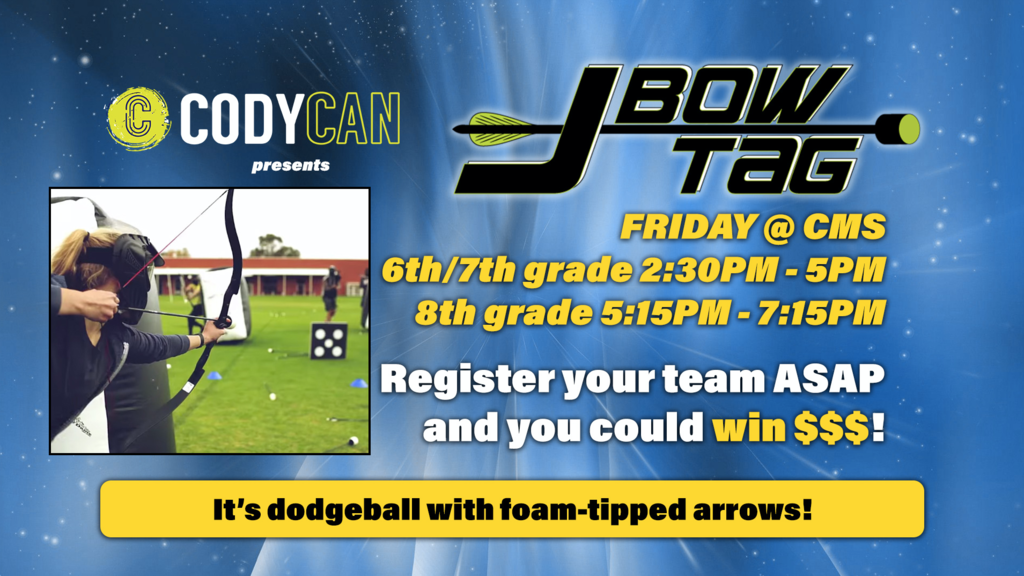 Dear Cody Middle School Parents and/or Guardians, At approximately 10:45 a.m., tomorrow, Friday, February, 25, we will conduct a lockdown drill in our school. This is only a drill. The goal of the lockdown drill is to improve our ability to protect students, save lives, and reduce injuries in the event of a crisis. When conducting these drills, we work closely with local authorities to implement the best possible safety practices. This is the type of response we would conduct should a situation arise that could jeopardize the physical safety of students and/or staff. Staff and students have been trained to wait for an administrator or police officer to release them in the event of a lockdown. This is the method we will use to release students from a lockdown tomorrow. Respectfully, CMS Admin Team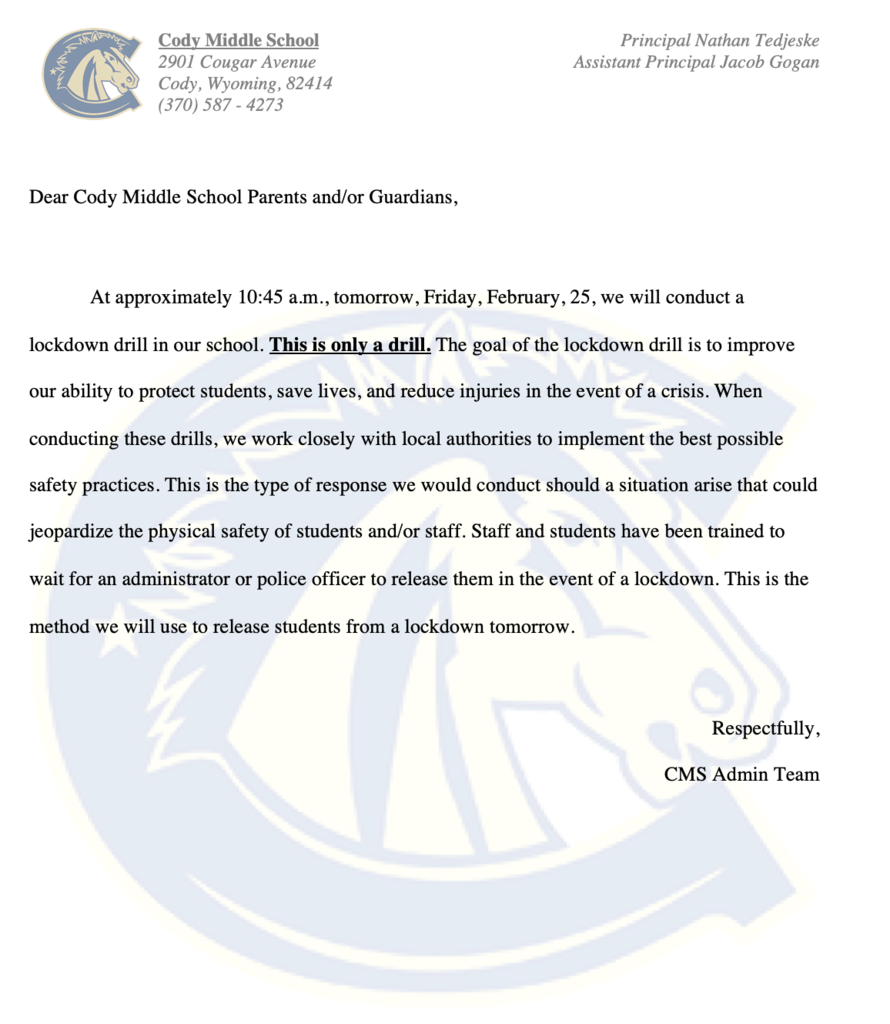 Dear CMS Community, Just a reminder that Parent Teacher Conferences are this week Tuesday, February 15, and Thursday, February 17, from 4:00PM - 7:30PM. Our Kids First (Parent Group) will be selling Pizza Cards that go towards our Teacher Appreciation Gifts. Cards are $20. Also, we are always looking to get more parents/guardian and community members to volunteer here at CMS. Reach out to our Kids First Parents to see how!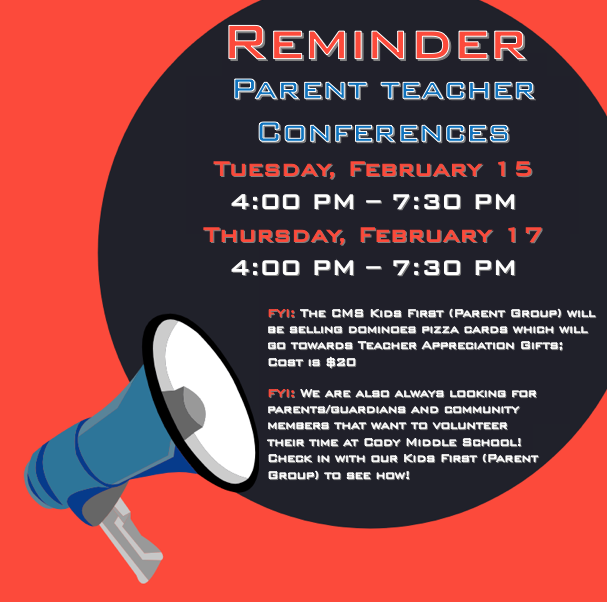 Attention CMS Community, We will be hosting our Parent Teacher Conferences next week on Tuesday, February 15th and Thursday, February 17th. Conferences will run from 4:00 PM - 7:30 PM. All visitors to CMS will need to enter the front Main Office Doors. Parking is available out front and in the east lot. We look forward to seeing you there!

Did you know? Cody Middle School offers a Quilt of Valor enrichment class on Fridays! A Quilt of Valor (QOV) is a quality, handmade quilt that is machine or hand quilted. It is awarded to a Service Member or Veteran who has been touched by war. The Quilt says unequivocally, "Thank you for your service and sacrifice in serving our nation." We are so proud of our Broncs and Fillies and their commitment to helping others!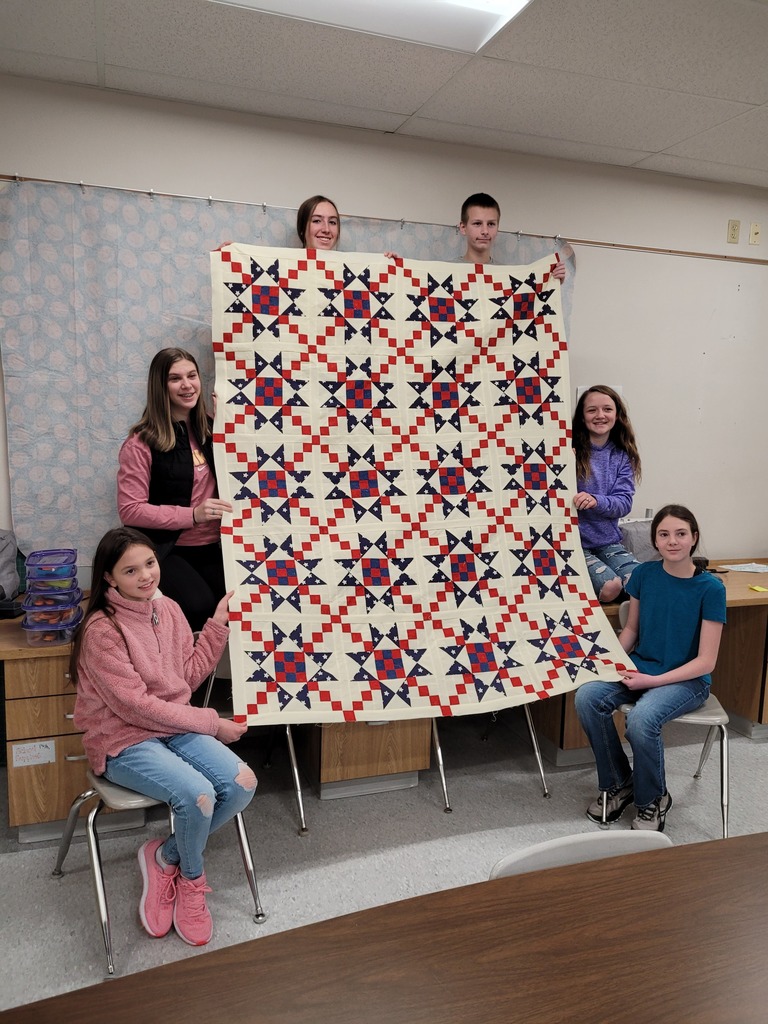 Mark your calendars! The CHS & CMS Choirs will be putting on another fantastic show soon! 7 PM on February 28th @ Wynona Thompson Auditorium. We look forward to seeing everyone there, and thank you for continuing to support the arts and music in our community and schools!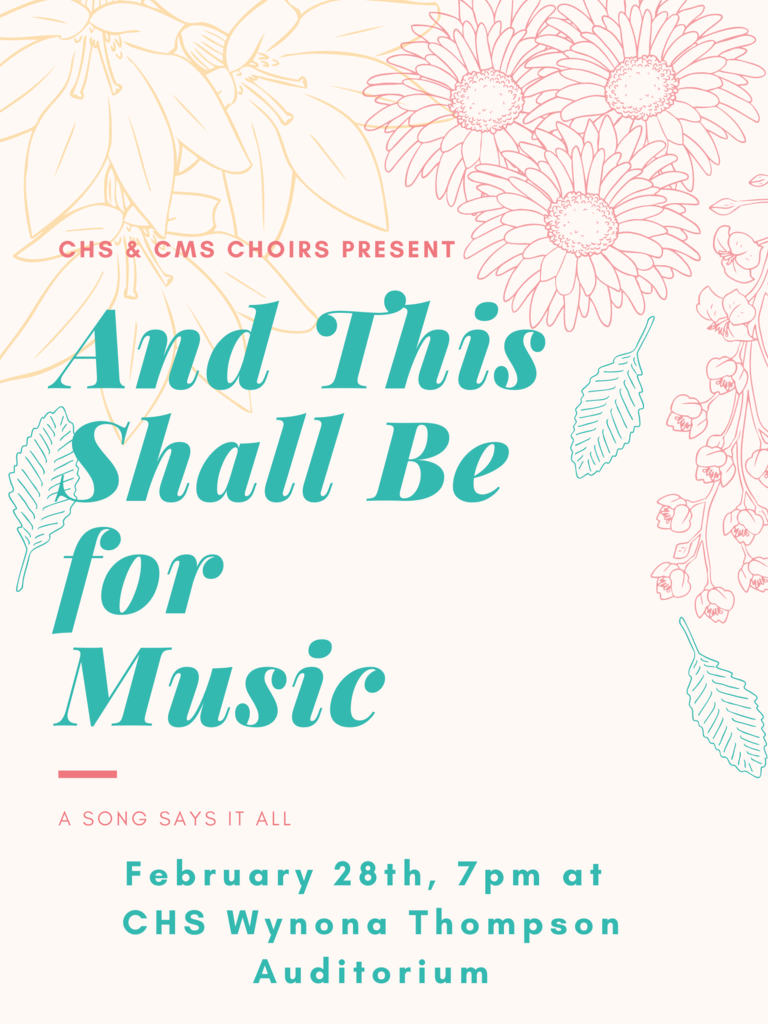 Dear CMS Community, This is just a reminder that CMS Students will be completing the Winter WYTOPP Assessments this week! We will run an alternate schedule on Tuesday - Thursday, but start times will remain the same. Students will report first hour to their advisory classes for testing. Please remind your student that they will need to bring a charged Chromebrook and wired headphones. Some headphones will be available for students who do not have any. Students will also need to turn off their cell phones during testing. Thank you for your continued support of Cody Middle School!