Earlier today, sixteen 7th and 8th graders replaced old, tattered, dirty American flags along Mainstreet with brand new flags. The flags were purchased with the fundraising money Sunset, Eastside, Livingston, CMS, and CHS raised for Veteran's Day. The National Junior Honor Society members learned how to care for our American flags and how to show respect when retiring a flag. Several businesses had the NJHS members retire their old flags by properly folding them and providing them to the VFW for a proper ceremony.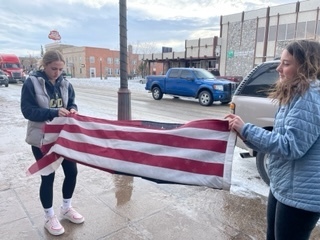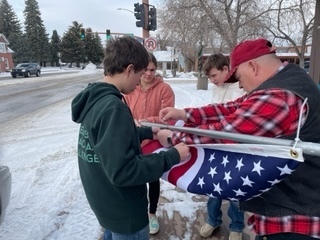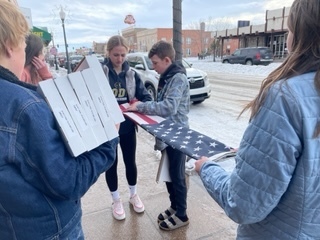 The CMS Broncs and Fillies are heading to Red Lodge Mountain, MT! 6th grade will go on Tuesday, January 25. 7th grade will go on Tuesday, February 8th, and 8th grade will go on Wednesday, January 26. Please check your email, the CMS Facebook Page, and the CMS Website for more details!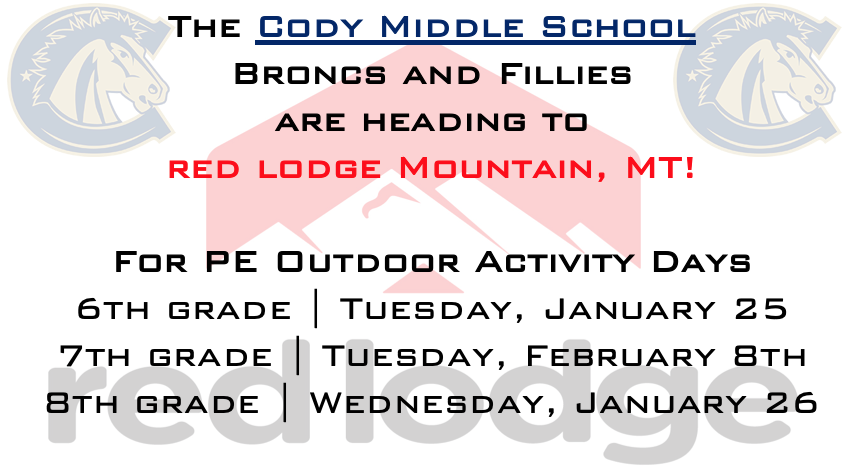 NJHS Students and Families, Clarification for tonight's Induction Ceremony: Officers and Board members, please be in the CMS Commons at 5:00 pm. Inductees, please be there at 5:15 pm. Ceremony begins at 5:30 pm. Sorry for the confusion.

Welcome Back Broncs and Fillies! We are excited to have students back in the building again today after the Winter Break. Our staff is excited to be back reconnecting with our students! We have just two weeks left in the first semester. Thank you for being a part of our CMS Community!

Dear CMS Community, Our after-school enrichment activities are in full swing! PCSD6 does provide transportation for students within city limits, but the pick up time is changing! The Late Bus will arrive at CMS at 4:40 pm and students will be loaded by 4:45pm.

Ms. Manuele's Art Installation and Murals Enrichment class strikes again with this stunning masking tape mural! These colorful creations continue to adorn the hallways of Cody Middle School. Our staff and students do amazing things each and every day. We are proud of our Cody Broncs and Fillies!

Congrats to our Middle School Wrestlers. This weekend capped off an undefeated season for our wrestlers by winning The Big Horn Basic Conference Championship! Twenty-two of our twenty-nine wrestlers placed in the top 3. In the A Bracket 1st Place finishers included Kayson Grant, William Wood, Kannon Grant, and Gabe Grant. 2nd Place finishers were Lance Baggs and Gavin Seibert 3rd Place finishers were Bobby Hernandez, Kort Sorensen, Cinch Dalton, Ashten Hubbs, Anker Stewart, Charlie Becker 4th Place finishers included Syrus Bates and Landon Schulz In the B Bracket, 1st Place finishers included Tevyn Bates, Owen Foley, Chase Schubert, Jayden Dinehart, Josh Sauers, and Noah Trunkhill. 2nd Place finishers were Jaxson French and Israel Robertson 3rd Place finisher was Jake Martin 4th Place finisher was Bryson Laing

Dear CMS Families, On Friday, December 3rd, 10th, and 17th, CMS will be having a number of trained mental health professionals and counselors in the building to provide a youth suicide prevention program to students during Enrichment. Training youth in QPR suicide prevention is a challenging but necessary task to help prevent youth suicide. The QPR suicide prevention curriculum is framed within a broader context of mental health and wellness. Part of this curriculum teaches students how to respond to someone who may be struggling with a personal, family, or situational crisis. Training will be delivered in a highly structured and protected environment with adult supervision and follow-up. CMS Counselors will be available to meet with students following the training. If you have any questions or concerns please feel free to contact us. Thank you for your continued support of Cody Middle School!

Wrestlers from (CMS) Cody Middle School remain undefeated this season! Or Broncs rolled into to Laurel, MT this past weekend to take on the Locomotives and 13 other teams from around northern Wyoming and southern Montana. This tournament proved to be some of our best wrestling, facing some of the most challenging wrestlers we have seen thus far. However, the boys continue to dominate the competition. All in all, we had 27 of our 30 wrestlers place in the top 5, our most this season. Nine grapplers earned the top spot, while two came in second place. Five finished in third place, and three finished in fourth place. Five of our wrestlers ended the day in 5th place. Our wrestlers have improved tremendously this year. We have a solid crew of sixth-seventh and eighth graders finishing consistently in the top spots each and every week. The boys continue to use the skills we are developing in practice and look more comfortable each and every match. Our next meet is the Cody Quad Dual at home and the Conference Tournament in Thermopolis. Be sure to come out and support the boys next Tuesday November 30th as we host Powell, Worland and Thermopolis. Past Weeks Placers include: 1st Place Finishers-- Bobby Hernandez Kayson Grant Jonah Schulz Kort Sorensen Lance Baggs Tommy Sitz Gabe Grant Alex Sitz Charlie Becker 2nd Place Finishers-- Kannon Grant Darren Downer Israel Robertson Anker Stewart 3rd Place Finishers-- William Wood Owen Foley Cinch Dalton Ashten Hubbs Jayden Dinehart 4th Place Finishers-- Syrus Bates Chase Schubert Cohen Croft 5th Place Finishers-- Jake Martin Tevyn Bates Jaxson French Reed Deming 6th Place Place Finisher- Bryson Laing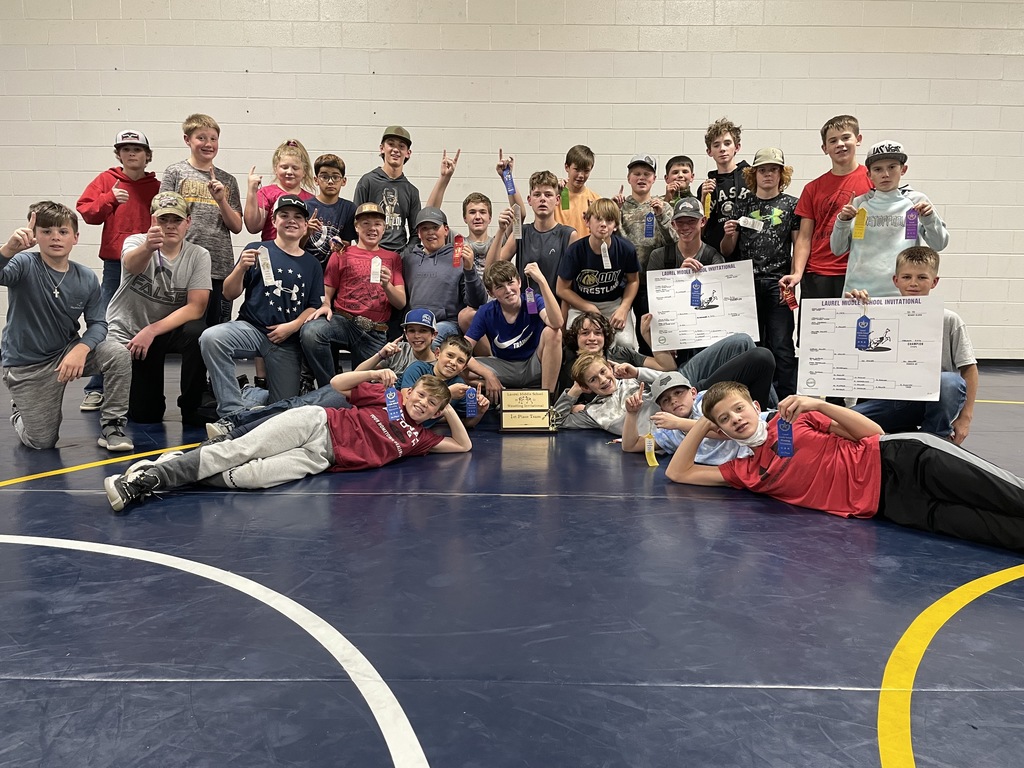 Dear CMS Community, Cody Middle School will be hosting a Canned Food Drive next week on Monday, November 22, and Tuesday, November 23. Donations will go to the Cody Cupboard. Donations will be taken in students' first hour classes. Please donate if you can. Thank you for your generosity.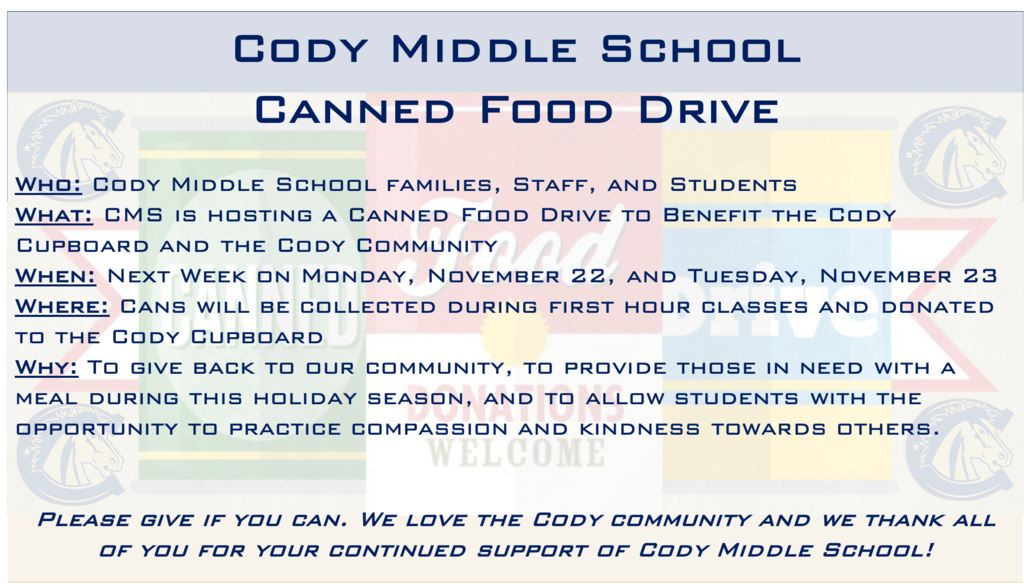 Dear CMS Families, The PCSD6 Board of Trustees approved a change to our COVID Quarantine Policy. The goal of this change is to keep students in the classroom and to provide families with the freedom to choose the best quarantine option that fits their needs. An email detailing the new changes to this policy has been sent to every CMS family. Included in this email is Quarantine Communication Preference Survey. Please complete the survey, so that we may better communicate with you any potential exposures and quarantines. Thank you for your continued support of Cody Middle School!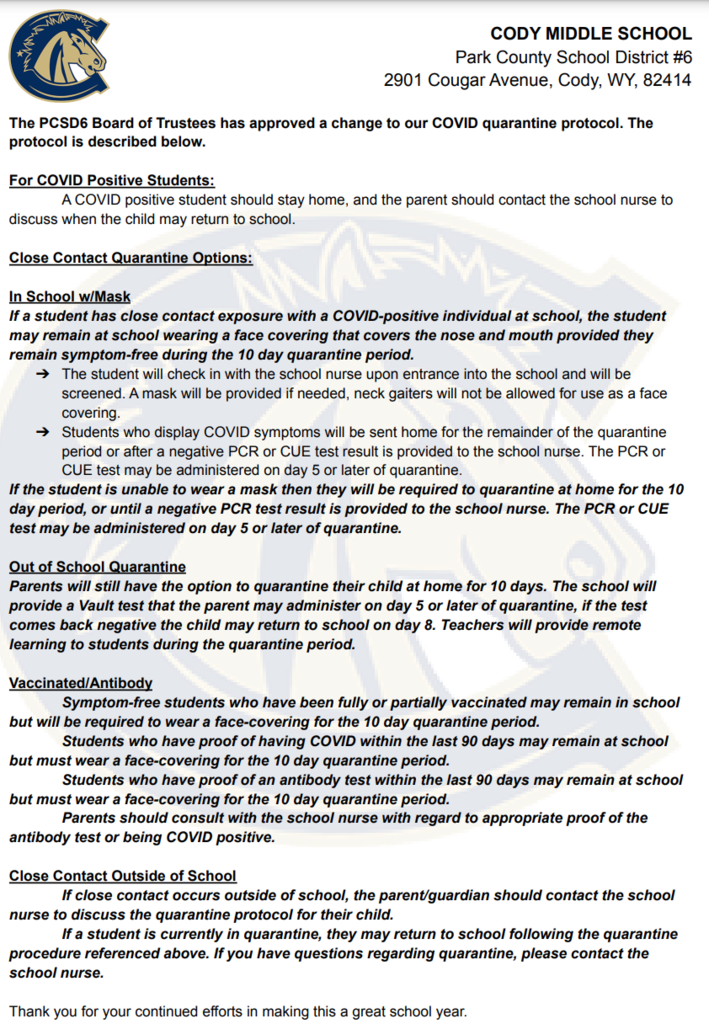 Dear CMS Community, Today we celebrate Veterans Day, a day where we honor and give thanks to the brave men and women of our Armed Forces and military. The origin of Veterans Day dates back to World War I. On November 11, 1919, the world celebrated the armistice that officially ended World War I. Originally celebrated as Armistice Day, Veteran's Day is now a national holiday where Americans pay tribute to all military servicemen and women. Throughout our Nation's history, America's soldiers, sailors, airmen, Marines and coast guardsmen have bravely answered the call to defend freedom and liberty. From the trenches of Europe, to the beachheads of Normandy, France, to the hilltops of the Korean Peninsula, to the jungles of Vietnam, and to the highlands and lowlands of the Middle East the dedicated men and women of our Armed Forces have been steadfast in their commitment and fight to bring freedom to all the corners of the earth. We can never fully repay our debt of gratitude to those American service members who have been wounded or died in battle. We can, however, recognize and thank the over 20 million veterans still living among us today. President John F. Kennedy once said, "As we express our gratitude, we must never forget that the highest appreciation is not to utter words but to live by them." Cody Middle School thanks all of our Veteran's for their service!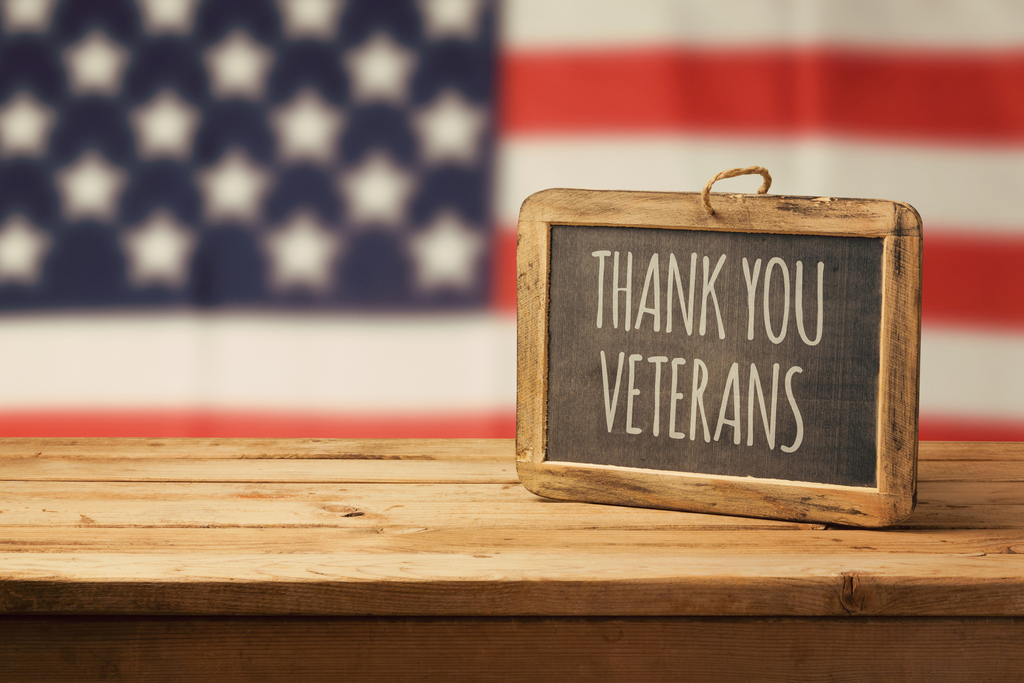 Cody Middle School Wrestling Update This weekend Cody competed in the Spartan Invitational in Riverton against some larger, more experienced teams and still brought home the gold! The Cody Middle School wrestling team is on a roll so far this season, placing first place in the first three tournaments of the season. The team features a talented eighth grade crew and a handful of seventh and sixth graders who love to scrap.   Top placers this weekend in the A Bracket were: 1st - Bobby Hernandez, Lance Baggs, William Wood, Syrus Bates, Gavin Seibert 2nd - Gabe Grant3rd - Kayson Grant. Charlie Becker. Alex sitz4th - Tevyn Bates, Kannon Grant, Trent Loran, Ashten Hubbs Top Placers in the B bracket 1st - Josh Sauers 4th - Noah Trunkhill Way to Go Bronc and Filly Wrestlers!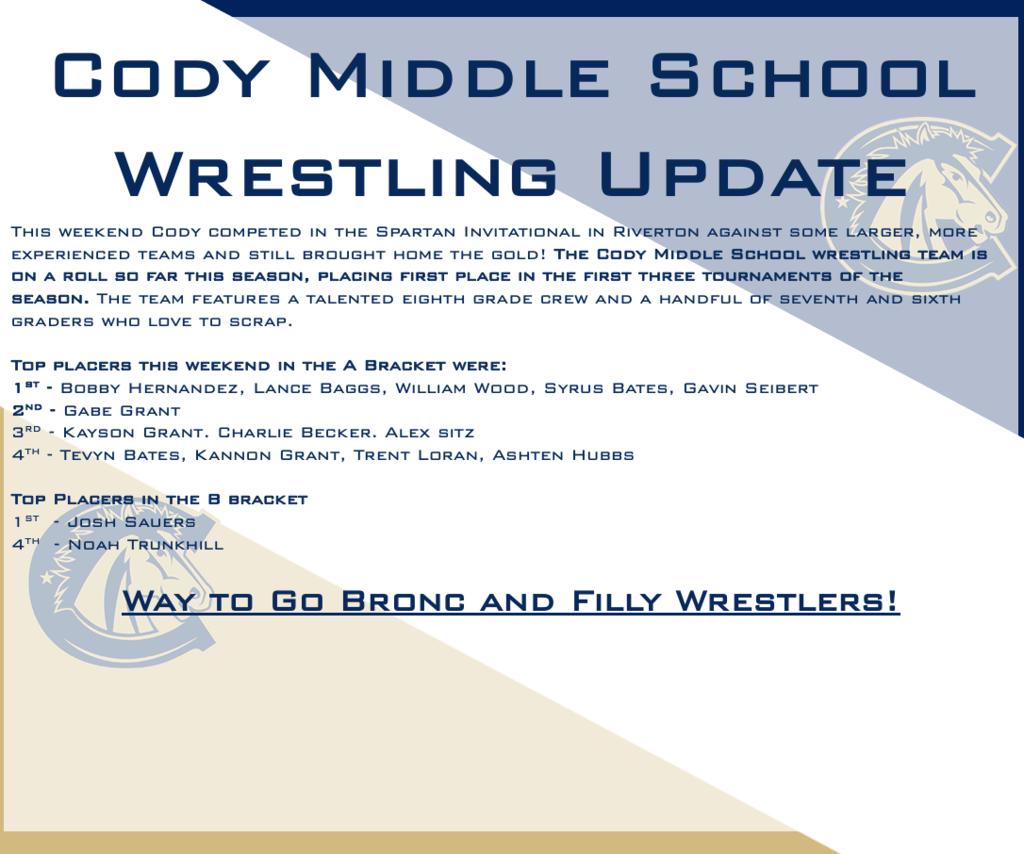 Dear CMS Family, Our students are incredible! Ms. Manuele's Art Installation and Murals Enrichment Class created these incredible murals. Today our students got to see these incredibly colorful and stunning Post It Murals. These are entirely student created and student designed! Way to go Broncs and Fillies!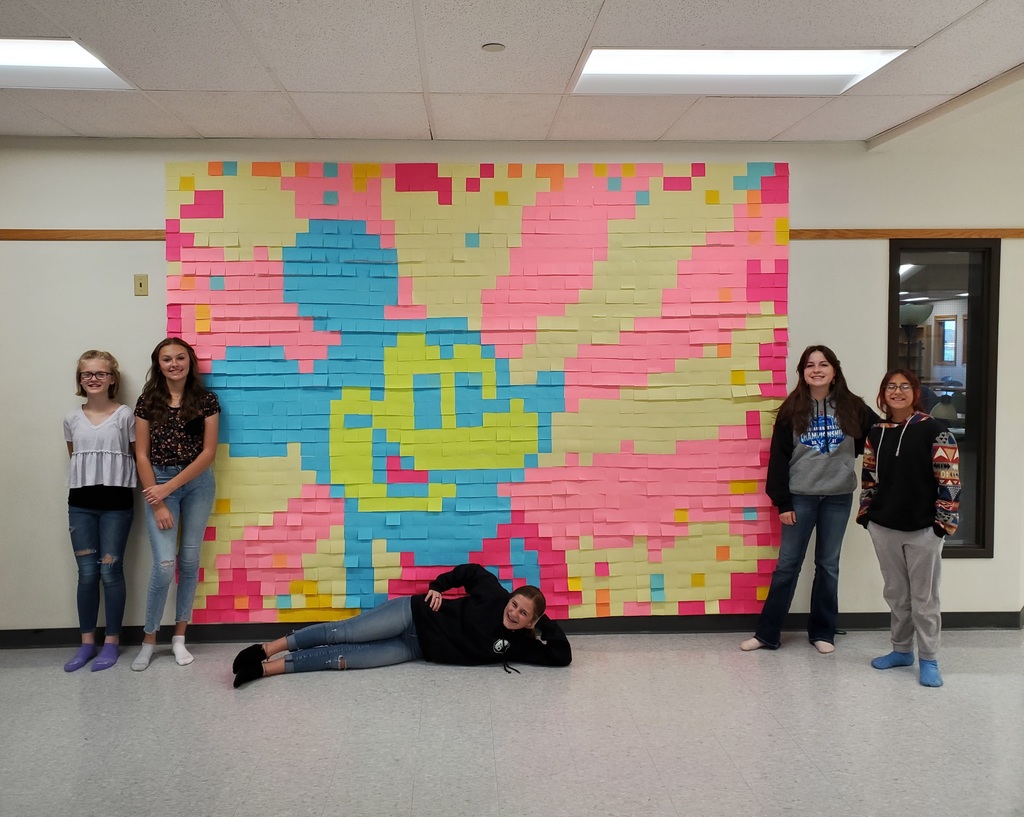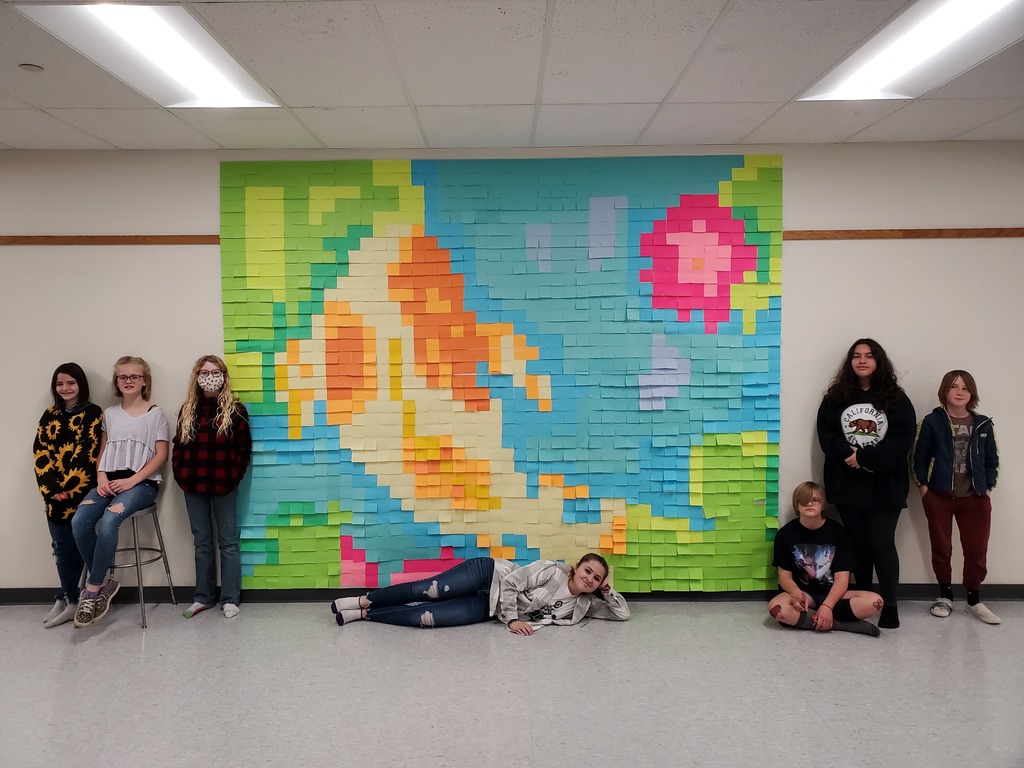 Attention CMS Community, Our new 6th grade Chromebooks have arrived! Students MUST bring their CHROMEBOOKS and CHARGERS to school tomorrow, Nov. 3. Students will check in their old Chromebook and Charger, and be issued a NEW Lenovo Chromebook and charger. The swap will take place during Advisory on Wednesday.

Dear CMS Community, Cody Middle School and All PCSD#6 Schools will be closed Monday, November 1. Please enjoy the 3-day weekend, and we look forward to having everyone back in the building on Tuesday, November 2! Thank you for your continued support of Cody Middle School. Go Broncs and Fillies!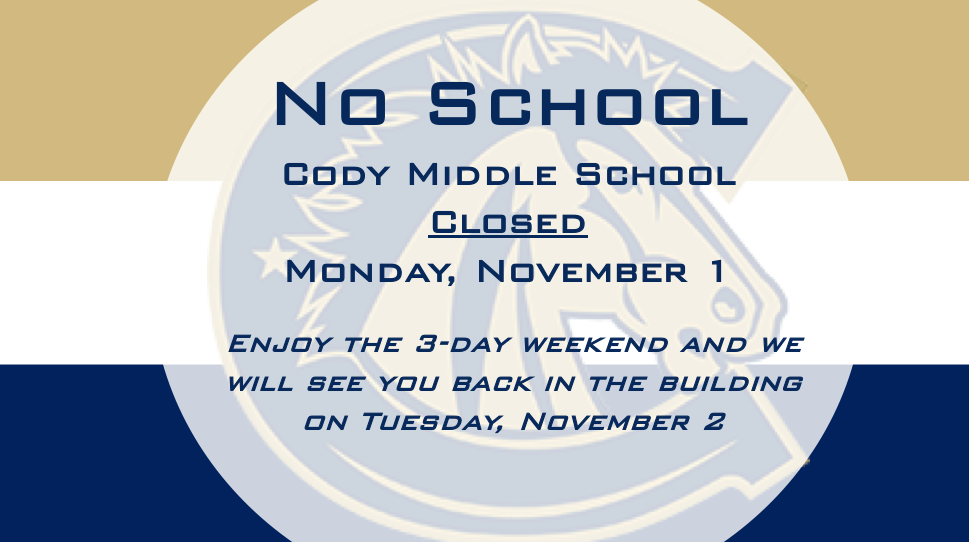 Dear CMS Community, Each year the students of Park 6 School District hold a fundraiser to support our veterans in some capacity. This year's project, 'A Wave of Patriotism', is two-fold. 1) The funds will be used to gift an American Flag to every downtown business so they can continue the long-standing tradition of flying an American Flag year around. 2) The second focus of our fundraiser is the engraving of Marine Lance Corporal Rylee McCollum's name on the Freedom Memorial at the Wyoming Veterans Memorial Park. Rylee, who lived in Jackson, was one of the 13 American heroes that died in Afghanistan while assisting in evacuation efforts on August 26th of this year. How can CMS student body be a part of this "Wave of Patriotism"? The National Junior Honor Society has planned a fundraiser that will run Monday, October 25th through Friday, October 29th. How can YOU contribute: 1) Students are welcome to wear a hat on Monday, Tuesday, Wednesday, and/or Thursday for $1. Donations will be collected by NJHS students outside of the Library/Media Center 2) Milk jugs with student grade levels will be placed in the library for students to donate any spare change. The grade level that raises the most money will get a prize in their Advisory classes on Tuesday. Last year CMS really showed its generosity by raising $1,832.99 for the Veterans Quilt project. Let's do it again!

Dear CMS Community, This is just a reminder that Cody Middle School will continue to run a late start schedule every Thursday. Doors open at 7:50 am; classes start at 8:20 am. This will NOT impact district transportation in any way. Students are welcome to show up anytime between 7:50 - 8:20 am.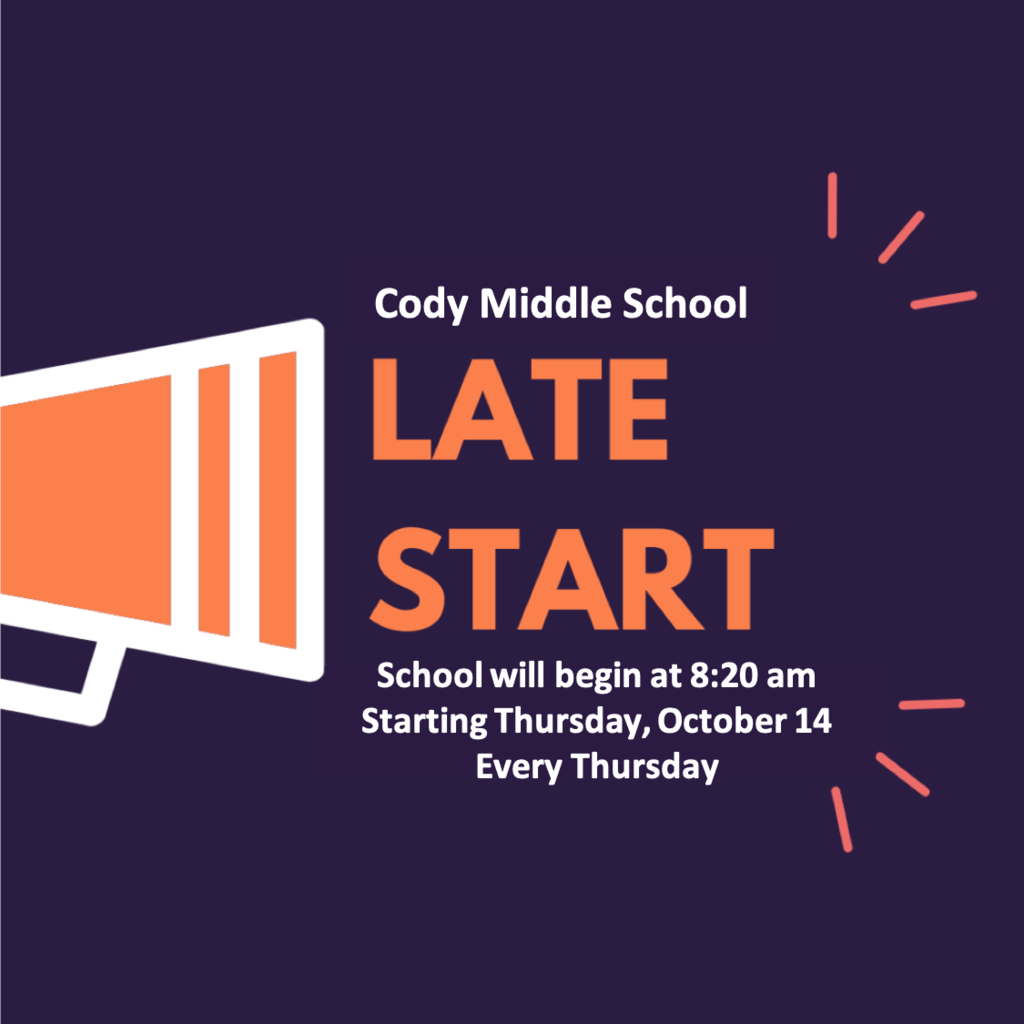 Dear CMS Family, Cody Middle School Yearbooks for the 2021 - 2022 school year can be purchased at the CMS Front Office. The cost is $20; cash or check are accepted. This year will be one for the record books, so do not miss your chance to relive all of the exciting memories! Go Broncs and Fillies!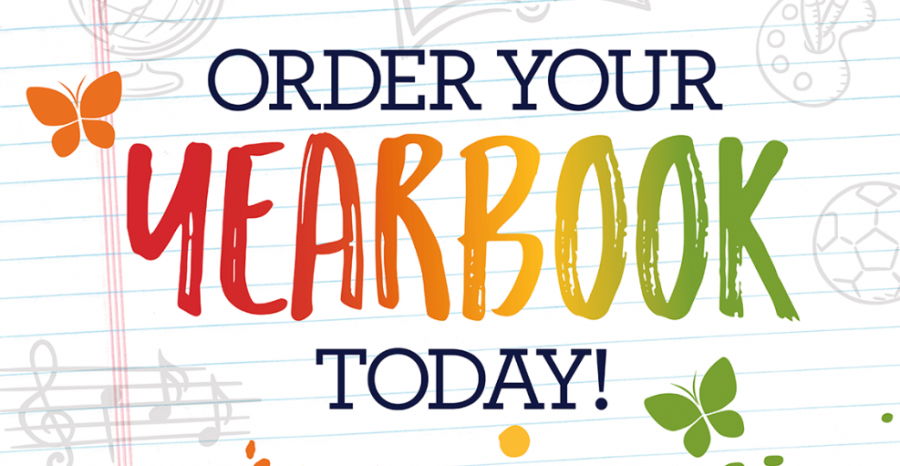 The Cody Middle School 7th Grade Volleyball Team are Conference Champions! Over the weekend our 7th Grade Filly Volleyball Team hosted the Conference Tournament. Having previously lost to Lovell twice this season, the Fillies battled and ended up beating an incredibly talented Lovell team in the finals to become Conference Champions! Way to go Fillies, and way to go Coach Osborne and Coach Beaudrie!